Once a student has enrolled themselves in a college, it is no-brainer that they would attempt to explore everything the college has in store for them. Ultimately, one day they will stumble upon the golden alley of internships. There will be various screening tests before they get accepted as an intern, one prospect is you being recruited as an intern while the other is your application getting rejected. Both the scenarios support an advised request for a feedback concerning your conduct during the interview coupled with your proficiency in responding to the questions and assignments allotted to you.
A feedback, whether positive or negative, always proves to be constructive. It promotes discipline in every aspect of life. It will assist you to fairly perceive your performance and improvise it, if deficient. Feedback is always influential and impactful as it shows the pathway leading to an improved version of yourself. It has been the most inexpensive yet authoritative and widely used device at disposal. An honest feedback fosters fulfilment for both the employee and the employer thereby directly proportional to efficiency and productivity.
Critiquing feedback increases self awareness and encourages personal development. It is well known that even the top performers deliberately ask for feedback from their superiors, clients or their colleagues. This pushes them towards perfection and resourcefulness. If you want to consistently advance towards success with a much greater momentum, feedback is necessary. To initiate a feed-back rich culture in your professional life, you must learn to receive and accept them first. You are needed to be comfortable in your skin and must not take any criticism negatively.
Benefits of deliberately demanding for a feedback: 
1. Provokes change and fuels growth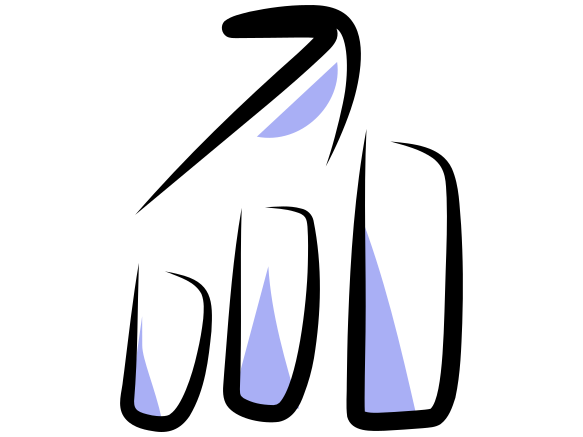 Feedback is an opportunity to look at yourself from a different perspective and understand other people's perception regarding your overall attitude towards the profession. Criticism and appreciation, both can be very insightful to a person and can inspire them to perform better than before.
2. Motivation
Humans tend to be receptive to constructive feedback and in-fact prefer corrective feedback over acknowledgement and recognition. Every feedback strikes a chord within you and motivates you to stretch yourself to be a better professional and increase your quality and standard of the work process along with the effective output. 
3. Increased confidence
Being acquainted with both the drawbacks of your working processes and the admired qualities, you will be able to represent your ideas with more confidence by improvising on your overall presentation and output which wasn't appreciated and highlight the good things. 
4. Sense of purpose
As a woke professional, most of us aspire to find a place which can inhibit a sense of belonging within us. If you have your work appreciated or corrected regularly, you will discern the value which is being given to the work you are responsible for. Your work will become much more meaningful to you as you will be conscious of the meaning it holds to the company you work for. You will have complete ownership of the task allotted to you.
5. Continued learning
You will continue to understand and learn more about yourself and also about what is expected from you at the workplace. 
6. Improves performance
Now that you are aware of every aspect and would be very much capable of making all the necessary improvements, you would be able to work much better on any particular task allotted to you next time. This would assist you in being much more efficient as compared to before. 
7. Employee engagement
A better and effective work environment would initiate more engagement by your colleagues and you, yourself. Furthermore, a healthy workplace environment would be established.
8. Improves work relations
With a healthy workplace environment, comes a healthy relationship with your fellow colleagues and superiors. You would be able to communicate your ideas and thoughts in a better manner without any hesitation.  
It is crucial to ask for feedback especially when your interview wasn't considered to have met the standard expectations set up by the HR Managers. This would help you to identify the inadequacy but also assist you in regard to how much effort is required to overcome every shortcoming which prevents you from getting shortlisted. Accept both appreciation and criticism, both helps you grow towards the successful life you have wished and manifested to have. Never fear negative feedback and do not let the positive ones get to your head.    
Cuvette is a platform where applicants receive feedback on their profile regularly. This helps them to improve on a regular basis before applying for internship opportunities. You can also head over to Cuvette's trending internships page and apply for all the recent internship opportunities.